Mona Amodeo, Ph.D.
---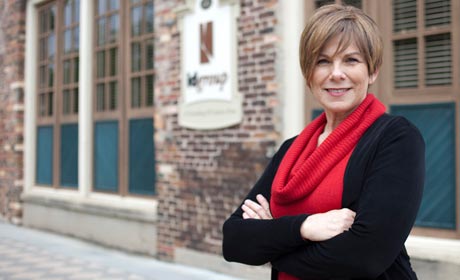 Mona is founder and creator of Branding from the Core®, the Branding from the Core network, and president of idgroup in Pensacola, Florida and Cleveland, Ohio. She leads a team of dedicated brand experts with a vision to move business-as-is to business-as-it-can be. She is a passionate thinker and academic—helping individuals and organizations transform who they are into something beyond what they thought possible. Mona holds a Ph.D in Organization Development and Change and a Master's Degree in Communication Arts. She is recognized as a national expert in the areas of organization development, branding and sustainability. Learn more
Contact Mona to discuss how Branding from the Core can work for you.
Our Team
---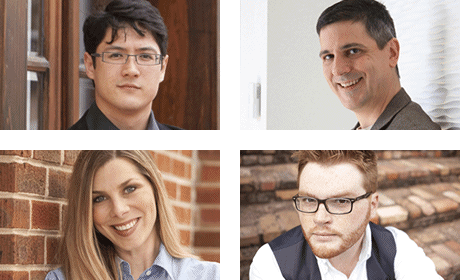 As the originators of Branding from the Core, the consultants and creatives at idgroup in Pensacola, Florida and Cleveland, Ohio have successfully utilized Branding from the Core to build visionary organizations.
Award-winning creative work, together with our organizational development processes produce results that build reputation and take organizations to new levels performance. See our results.
Our Inspiration
---
We have benefited greatly from collaboration and relationship with some of today's most respected thought leaders and researchers in organizational development and change, branding and communications. The scholars and organizations below inspire us and have provided the foundation for the Branding from the Core methodology.
David Cooperrider, Ph.D.

---

David Cooperrider, Ph.D., a founder and board member of the Taos Institute, and is a Professor and Chairman of the Department of Organizational Behavior at the Weatherhead School of Management at Case Western Reserve University in Cleveland.

Dr. Cooperrider is widely recognized as the "thought leader" of Appreciative Inquiry, a body of work that focuses on developing an organization's positive core to inspire collaborative action that serves the whole system. AI is today's most recognized name describing the powerful new paradigm for strength-based organizational transformation and has been recognized as the most innovative approach in organizational development in the last decade. University of Michigan Professor Robert Quinn, in his acclaimed book Change the World writes: "Appreciative Inquiry is currently revolutionizing the field of organizational development."

Mary Jo Hatch, Ph.D.

---

Mary Jo Hatch is Professor Emerita, McIntire School of Commerce, University of Virginia. She has been a Visiting Professor at Gothenburg University, Adjunct Professor, Copenhagen Business School and Adjunct Professor, Boston College, and earned a PhD from Stanford University.

In their book Taking Brand Initiative: How Companies Can Align Strategy, Culture, and Identity Through Corporate Branding (2008 Jossey-Bass/Wiley) Mary Jo Hatch and Majken Schultz take an enterprise-wide approach to corporate branding. This work is the product of a three year long collaboration with the corporate brand managers of noted global companies including the LEGO Group, Johnson & Johnson, Nissan North America, Novo Nordisk, Telefonica, ING Group, and Sony. Other publications on branding by Hatch and Schultz: "Are the Strategic Stars Aligned for Your Corporate Brand?" (2001 Harvard Business Review) and their book The Expressive Organization: Linking Identity, Reputation and the Corporate Brand (2000 Oxford University Press). Hatch also co-authored The Three Faces of Leadership: Manager, Artist, Priest (with Monica Kostera and Andrezej Kozminski, 2005 Blackwell).

Ray Anderson

---

An adored husband, father, founder of Interface, Inc., speaker, "radical industrialist" and author, Ray was a true inspiration. He was so passionate about Interface, Inc. that he considered the organization to be like a "son." Ray will be remembered in many wonderful ways. One of the most remarkable impacts that Ray had on Interface was when he saw a new path for the company to take, in his own words, one that was "right and smart."

"In 1994, at age sixty and in my company's twenty-second year, I steered Interface on a new course - one designed to reduce our environmental footprint while increasing our profits. I wanted Interface, a company so oil-intensive you could think of it as an extension of the petrochemical industry, to be the first enterprise in history to become truly sustainable-to shut down the smokestacks, close off its effluent pipes, to do no harm to the environment and take nothing not easily renewed by the earth. Believe me when I say the goal is one enormous challenge," he said.

Ray Anderson passed away on August 8, 2011. He will be deeply missed.